Stanford University Press, 2017. Order on Amazon.
Eight Brief Responses to criticism from the free market think tank, Pioneer Institute.
What are the social consequences of elite taxation? Does millionaire tax flight undermine state policies?
Millionaire Migration and the Taxation of the Elite: Evidence from Administrative Data  . American Sociological Review. June, 2016. Lead Article. (Lead author with Charles Varner, Ithai Lurie, and Richard Prisinzano.)
We analyze all federal tax returns ever filed by millionaires over 13 years, tracking the state and county from which they file.
This article was widely covered in the press, including USA Today, CBS News, U.S. News and World Report, Bloomberg, CNBC, Slate, Univision, Nasdaq, The Seattle Times, and INC. Magazine. I also wrote an op-ed about the study for the Washington Post.
* * *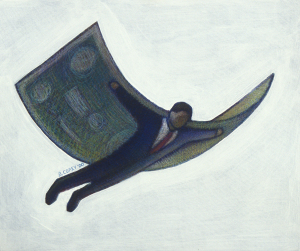 Do Millionaires Migrate When Tax Rates Are Raised? Pathways Magazine. Summer 2014. (With Charles Varner).
Millionaire Migration and State Taxation of Top Incomes: Evidence from a Natural Experiment. National Tax Journal. June, 2011. (with Charles Varner) (Won Dentler Award from the ASA section on Public Sociology.)
Press coverage: this was reported in the Wall Street Journal, USA Today, and plugged in the New York Times. The Trenton Times (NJ) and the Trentonian (NJ) ran editorials on the study, there was a front page story in the Star-Ledger (NJ), and also covered in the San Jose Mercury News, the Sacramento Bee, and the Washington Post here and here. The Philadelphia Inquirer included NJ Governor Chris Christie's response: "when you're dealing with professors, certain things that are theoretical are interesting, but guys like me… have to deal with what's real."
Replication:  The Chief Economist of New Jersey published a critical replication of our study in the Public Finance Review. Their estimates fall within our original 95 percent confidence intervals.  Despite their skeptical tone, their analysis confirms our core conclusion of a small (or very small) migration effect of the millionaire tax.
See our reply published in the same issue.
* * *
Shining a Light on Secret Money: Review of Gabriel Zucman's The Hidden Wealth of Nations. European Journal of Sociology. Volume 57(3): 581-585.
* * *
Millionaire Migration in California: The Impact of Top Tax Rates. Working Paper (with Charles Varner). 2012.
This paper was covered in a front page story in the New York Times, and in a NY Times business page story. Los Angeles Times ran a business-page column on the study, and the Orange County Register ran a (critical) editorial on it; Rueters, CNBC, the Huffington Post, and the Washington Post wonkblog picked it up in depth, and a story in the Sacramento Bee includes a video of Governor Jerry Brown reading quotes from the paper. It was also a lead story in the Stanford Report.
Momentum for a Millionaire's Tax. Boston Review Magazine. Dec, 2011.  Translated into Hebrew and published in the Israeli business daily, Calcalist.